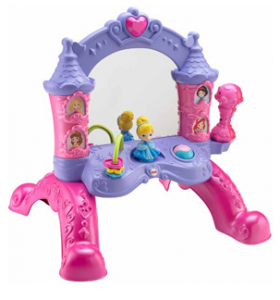 If you have your own little princess, you might want to print this new coupon for $5 off a Disney Princess Musical Princess Mirror by Fisher-Price®! These are normally priced at around $40, but you should be able to find them on sale right now for about $35 at some stores, including Kmart and Walmart.
It might make a nice addition to the Christmas stash!
Remember, you can usually get two prints from each coupon. To get a second print, just come back to this page and click on the coupons you want again. It'll save you some time and frustration searching, and each one will open in a new tab. 
Resources You Might Like:
Coupons.com