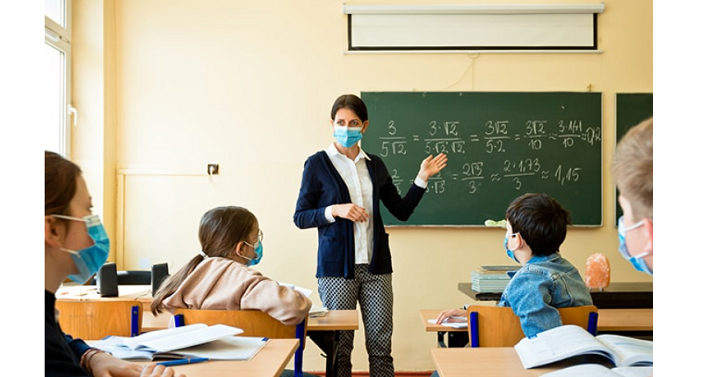 I've talked to many teachers this year and they are having a hard time being both an in-class as well as an online teacher. It's hard. It takes more time away from their families. It's emotionally and physically exhausting. If we could help just a little bit to take away some heartache, then they would be a better teachers for our kids.
Write notes to them. Words of affirmation mean more than anything. This could be an email, a hand written note by both you as the parent AND your student. You can get a group of parents and write notes. We did this for our school and put up the notes in the teachers break room. Words are powerful, and the teachers need these positive words daily.
Don't email or call unnecessarily. Can you imagine having 180 students like most Junior High school teachers have? Teachers are so busy as it is. If you could answer your own questions that will save them time and energy. Ask friends who are in the same class first before you email your teachers. See if you can figure it out first before asking questions.
Gift Cards. If you know your teacher's favorite place to eat, then why not get them a small gift card and tell them dinner is on you? I've noticed so many teachers at school WAY past dinner time trying to catch up on work. This would mean so much.
Positive attitude. When circumstances change, which they will, then try and have a positive attitude. Chances are, the changes are not coming from the teachers, but from the district. So be understanding to your teacher and be positive when change happens.
Teach your kids how to be respectful and helpful in the classroom. You may think, "well my kid IS respectful!" That's great. But we can teach them to be even MORE respectful and helpful in the classroom. As a former teacher I know that students can be hard. If we teach our kids to really try and listen because the teachers are having a hard time this year, they might be a little more calm, a little more polite and a leader for others. Just by talking to them about being respectful and helpful in the classroom is huge. Every teacher would SO appreciate you talking to kids about this.