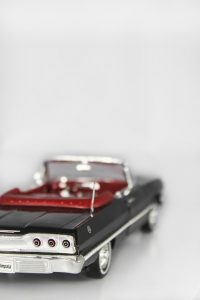 Are you planning to buy a new car soon?  Whether the car is brand new or new to you, there are some things that you should always look out for to keep yourself on the right side of the deal and saving as much as possible!
For many of us, a vehicle is one of the most expensive purchases we make, it makes sense to focus and be wary of what it is you are getting with both the car itself and the deal.  So, before you go and sign on the dotted line, just remember to watch out for these 5 things to ask yourself when you are buying a new car:
Is it a fair price?

 Do your research.  Look the vehicle up online and find out what the average sales price is on this car.  Also, look up Edmunds or Kelley Blue Book to find out what the market value is.  Know these numbers before you just sign away to spend more than is necessary.

How is my credit?

 You need to have an idea of what your credit score is before you head in to buy.  Honestly if you don't have a decent score, you may want to wait until you buy, because you are going to end up with a nightmare interest rate.  People with good credit are going to pay in the 1%-4% range while people with terrible credit can easily be paying 20% on their car loan.  That 20% adds A LOT to your bill every month and it is worth waiting while you build that credit up.

How is this dealer rated?

 If you are buying from a dealer, be sure to look up ratings and reviews on them before you head into buy.  There are some nightmare dealers out there so charge too much and sell lemons, don't fall for one of those.

Have I researched this car?

 You are looking at spending thousands of dollars on a vehicle. Make sure you know what you are buying. You are likely signing up for a payment for the next several years, make sure you are getting a quality vehicle.
Is this my first visit? Never, never buy a car on your first visit.  Not only does this give you time to test drive and research the car you are interested in, but it shows the dealer that you are not too eager, which will help clear room for negotiating.