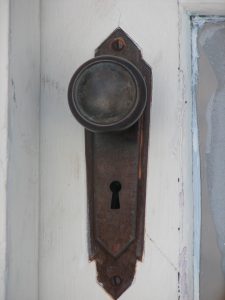 Are you planning to buy a home soon? The market is hot right now almost everywhere so to hear of someone house shopping, it doesn't surprise me. But when you make a plan to go out and buy a new house for yourself, you need to make sure you are ready! All you need to do to make sure you are ready is to be sure and ask yourself 5 questions before you head out and hit the open houses.
For almost all of us, a home is the most expensive purchases we will make! For that reason, it makes sense that you need to make sure you are going into this purchase with eyes wide open.
How much can I afford? While lenders typically will okay you with a payment of 40% of your income, many financial experts recommend never going over 25% of your income when it comes to your house payment. This makes it easier to have room in your budget for other expenses that come up.
What's my credit score? Most places won't even think about giving you financing on a home if your credit score is under 620, a lot of others you have to be even higher. If your credit score is low, it is wise to focus your time on building your credit and not buying a house at this moment.
Do I have enough of a down payment? For many of us, the absolute least amount you will need is a 3% down payment, with many experts recommending that you have 10% – 20% to put down. Assume you are buying a home for $100k, that is $3,000 down (minimum) that you will need to have. Plus, you really don't want to drain all of your savings for this, you are buying a house after all.
Have I factored in Property Taxes? While you may think that you can afford to buy a house based on its price, have you though to look into how much the property taxes are on the house you want? In many, many places, your taxes will add up to over $100 per month added on top of your payment. Can you afford this?
What is the market value of this house? Be sure to get an appraisal of course, but also keep an eye on properties that are in the neighborhood as well as surrounding ones. You don't want to be so wrapped up into a home that you find yourself spending more than it is worth.