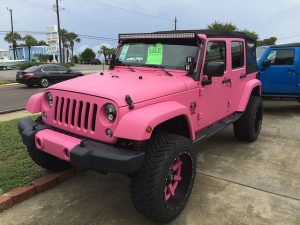 Are you in the market for a new car? Or, are you planning to buy one within the next 6 months or so? If so, you are probably thinking about selling your current vehicle. If this is the case, you need to start thinking about what you need to do to get ready for that.
Here are 5 things to remember when selling your car:
Have an inspection done. Many buyers will do this anyway, so it's good to have an inspection done on your vehicle before you put it up for sale. This way you know all of the ins and outs of it. If you vehicle does have issues, it is much better find out now then miss out on a sale because of it.

Find out the payoff. If you still owe money on your car, you need to find out what the payoff is so that you price it correctly. You don't want to be left owing more money, especially since it needs to be paid off in order to transfer title. Of course, this is a moot point if you own your vehicle free and clear.

Have your vehicle detailed. A clean car looks better and sells better than a dirty one. Either detail it well yourself, or invest in having someone else do it. It will greatly improve your chances of selling.

Be willing to negotiate. Just prepare yourself in advance to be willing to negotiate on price. People love to negotiate anyway and you are more likely to sell if you are somewhat flexible.

Cash only. Do not, I repeat, do not take a personal check from a random buyer. Also, do not arrange paypal payment from a distant buyer. Too many people are scamming others with these methods, so don't get scammed. Accept cash only or meet at a bank with the buyer so that they can get a cashier's check.