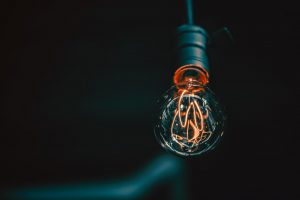 Are you planning a wedding soon? Are you in sticker shock over the price of the wedding dress? I'm a bridesmaid in my sister in law's upcoming wedding and HOLY MOLY these prices are absolutely out of control. 
Throughout the shopping process with her though, we have gotten some really great tips and tricks and have even found some of our own as it relates to saving money on the wedding dress. Want to know what we have discovered?
5 Things to Do to Save Money on Your Power Bill
Make Sure You are On the Lowest Rate Plan
While not all power companies offer different rate plans, many do.  Taking advantage of this is one way to save money on your power bill. Be sure to call your power company and find out if they offer other plans and if so, be sure that you are on the lowest rate plan. 
Check Your Heating and Cooling System
Your heating and cooling system is your biggest energy user. To save money, be sure to check your heating and cooling system to make sure it is the most efficient. If your system is 10 years old or more, it is likely not at its most efficient level. You may want to consider upgrading.
Deal with a Little Discomfort
If you start to feel a little bit warm, turn on a fan. Don't rush to kick on the air conditioner. Air conditioning costs a lot of money to run all of the time. If you can find yourself willing to deal with a little discomfort, you might find that you save a lot of money. 
Turn off Lights
How often do you or your family members just leave the lights on in an unused room? Focus on putting a stop to this! You'll be surprised to learn how much money you'll save on your power bill with this little step.