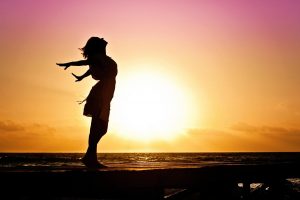 Although many of us forget to do so, taking good care of yourself is very important. Taking care of yourself is more than just eating right and exercising. It also means getting enough sleep and allowing yourself to take time outs when you need it. 
Mental health is vitally important to your overall health and in order for your mental health to be where it should be, you absolutely have to take time for yourself. The self care tips I have listed below can help you to get your mental health where it should be and you can take proper care of yourself. Check out these 3 things you can do to take care of yourself today.
3 Things You Can Do to Take Care of Yourself Today
Sleep More
I know that you have a lot to do, but I can assure you that if you sleep more, you can actually get more stuff done. I am an early riser by nature, but once I became an entrepreneur I kept waking up earlier and earlier to get more stuff done. Yes, I got a lot done, but throughout the day I got less and less productive.  It wasn't until I actually began intentionally sleeping later in the morning that I discovered my productivity skyrocketed when I made sure to sleep at least 7 hours per night. Plus, it felt good!
Say No More Often
If you are anything like me, you love to help those around you. I am always the first in the family to jump in and do something for others. Need an errand ran? I'm on it? Need help with a project? Sure. I would always say yes to these requests.
Here's the thing though, all of those times of saying yes are taking away from the things that you can be doing for yourself. Give yourself the grace to say no to these requests and take care to use your time for yourself. It will make a difference. 
Eat Healthier
Yeah, yeah, we all need to eat healthier. We know that it should be done, but truthfully, when you eat healthier, your gut stays healthier and with a healthier gut, you become a happier person.