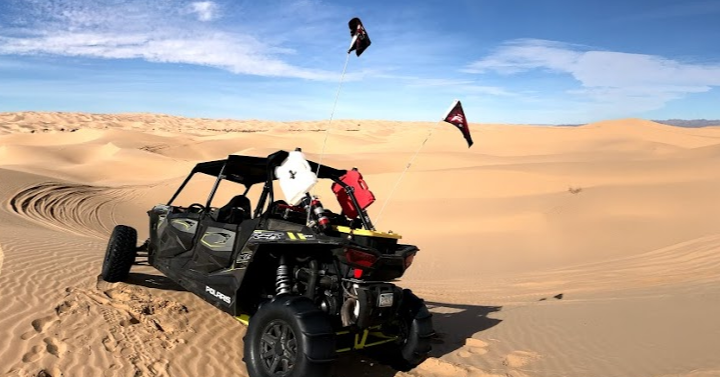 If you are getting antsy for a vacation during these dreary winter months, you'll want to check out sand dunes. We recently got back from the Imperial Sand Dunes in California and it was an absolute blast. It's the perfect time of year to go, not super crowded and the temperatures was perfect. If you've never been to sand dunes before, it's definitely different than most vacation spots. There are some tips and tricks that you'll want to know before hand. Check these out!
Check the weather forecast before you go. The days leading up to our trip we constantly checked the weather. The wind is what you want to be looking at. If you have wind higher than 10 mph then it could not be fun. Remember, that fine sand will be blowing in your face. The best temperature is around 70 degrees, that's why the winter/spring is a great time to travel to sand dunes.
Be ready for the sun and possible wind. The weather can change drastically, bringing in some high heat. You'll want to be prepared with all of the sun essentials- sunscreen, lip balm, wear hats, sun glasses and long sleeve and pants. Also be sure to bring dust masks! We wear these a lot when we are even at the campground.
Follow the signs and rules at your sand dune destination. At Imperial you must follow a few rules like have flags on your sand vehicles, time restrictions of riding and age requirements. Do a little research before you go to your destination so you know what you need.
Ride with other people. When you are out riding in the sand dunes it's always nice to go with another vehicle. That way if you get stuck, you have someone to pull you out!
Bring fun items like sleds and sand toys. Yes, you can actually sled down the sand hills. It's amazing. Be aware, walking in the sand is super tiring. So you'll want to bring your water on your trips to the sand. You can also bring some sun umbrellas so you can sit out on the sand too.