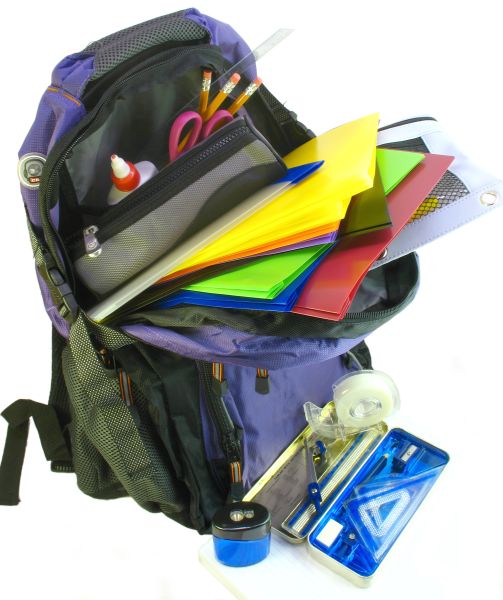 School supplies can be very costly, especially when your kids are going to go back to school. As a matter of fact it's estimated that the average American family spends about $600 every single year on school supplies for their kids. Now, you have to remember that these numbers are for your average student that's going back to a regular school. College students, on the other hands, will end up spending much more money to go back to school, especially if they're staying in a dorm.
I bet you can relate to all of this talk about school supplies being so expensive. It's true that school supplies are extremely expensive, but you can't really put a price on a formal education. However, that doesn't mean that you shouldn't try to save as much money as possible. Below, I'm going to outline some tips that will help you save as much money as possible on school supplies.
#1. Look Through the Closets and Drawers in Your Home
Believe it or not, you may already have a ton of school supplies in your home. I can't tell you how many times I've went out to pick up some new pencils, markers, etc… Only to find out that we already have a ton of those things hidden away in some of the drawers in my home. After you find every type of school supply you have in your home, you should put everything right in front of you and take not of everything that you have. This way, you don't end up buying anything extra, so you save money.
#2. Attend Some Garage Sales
Just like you, there are a ton of parents out there that have bought their children supplies for school. However, all children grow up and grow out of clothes, back packs, etc… Therefore, you may get lucky and find some great deals on backpacks at garage sales. Be patient and eventually you will come across some amazing deals that will save you a ton of cash.
#3. Visit the Dollar Store
The dollar store is going to be your best friend when you're shopping for school supplies. I would highly suggest that you shop at the dollar store during the summer months and you will find some amazing deals. They may not have everything or any extravagant, but you'll save money on the basics and the money you're saving certainly adds up.
#4. Use Coupons
Right now, you're on a website that has one of the most extensive coupon databases on the Internet. I highly suggest you bookmark this site, like us on social media networks and come back here every single day. We're always posting up the latest and greatest coupons that will save you money.
#5. Buy Items in Bulk
Do you have a large family? If so, you may want to consider buying items in bulk to save money. Sure, a hundred pack of erasers may sound silly right now, but I bet you'll eventually use them all up over time.