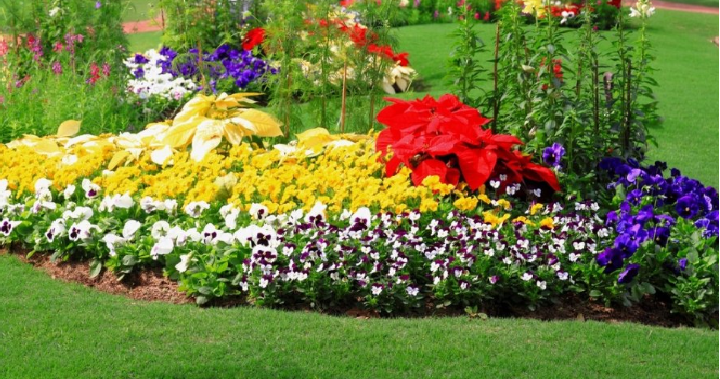 Every year around Mother's Day I plant my flower garden and vegetable garden. Being outside and planting my flowers helps rejuvenate my soul. I love the beauty these flowers bring to my yard, they make me so happy! I've learned over the years from neighbors and friends what combinations to use in my flower beds and ultimately how to keep them alive. Which is the goal, right? Here are a few tips that will hopefully help you out this year on a successful flower garden.
Determine your flower bed design. You will want to design your shape and size of your flower gardens first. See how big each is and how many flowers and bushes will fit in each area.
Buy flowers and bushes with a variety of colors and heights. Finding a variety of colors will help your yard look beautiful. Add in some bigger bushes to give more depth. You will want to put smaller flowers on the borders and then put some taller ones in the back.
Placement is key. Now that you have your sizes and design drawn up. You also have your flowers and bushes planned out. You need to know where to place each flower or bush. The easiest thing to do is look at each tag on the flower and read the directions. I know, total old school, right? But there is really no short cut. You want to see how much sun each plant needs, how deep to plant them and how far apart. Making sure they are in the right spot will help them survive. You don't want a full sun flower in the shade or vice versa.
Add in soil or mulch. I try to add in new soil each year. This not only makes it look nice, it will help your flowers thrive. If you like the look of mulch then add in some new mulch each year. This will also help lessen the weeds.
Keep watered. This sounds easy right? But if your flowers aren't in an area that the sprinklers hit, then you need to be ahead of the game and keep your flowers watered. I have a lot of areas that are full sun, so keeping them watered is key.