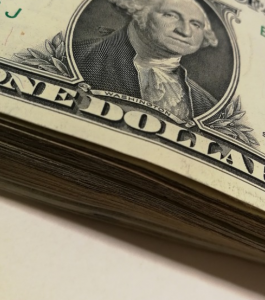 What are you doing to add to your savings this Summer? I know it's summer and full of fun, but that doesn't mean that you have to blow your savings, you can actually add to it during this busy time of year. But how?
Well, I can give you a couple of ideas, but I think you probably have some of your own. Here are my 5 tips to help you save money this summer:
Have a yard sale. Summer is the best time of year to hold a yard sale because that's when more people are out and about. Holding yard sales is great because not only do you make money, but you also are getting rid of clutter. You will be quite surprised by how much money your old clothes and household items can bring.

Take advantage of free and cheap summer programs. From library reading programs, to $1 movies and kids bowl free, there are tons of fun and super cheap things to do this summer. Take advantage of those and you won't be out your hard earned money.

Pack lunches. Regardless of what activities you do, be sure that you pack lunches for your days out. This will keep you from blowing a bunch of money on restaurant food.

Head to the beach/park/lake. When you spend days at the park, the beach or the lake, these are often days full of fun that don't really cost you any money. These are lifetime memories too! I will always remember the summer days spent at the riverbank with my mom.

Day trips. You can fit lots of fun day trips into the summer. Plan these types of trips instead of vacations away and you will avoid the expensive cost to stay in a hotel or rental house.