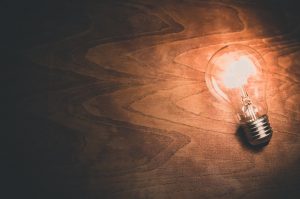 Are you spending too much on your utilities? Of course, you are. I know that I cringe when I open my mailbox because I know those bills are just gonna pile in, month after month. It is never-ending. But through the years I have found several ways to cut down on these expenses and it has really helped with our family's budget.
Here are my 5 tips that will help you save money on your utilities:
Unplug. Seriously, unplug stuff that you aren't using and you will be astounded by the amount of money you save each and every month. While you are at it, turn off those lights!

Cut the cable. Yes, cable is considered a utility, but it is not a necessity. Cut if off completely and use streaming services to save up to $100 per month. Or, at the very least, call your cable provider and ask if there are any discounts that you qualify for or what promos they are currently running. You can save quite a bit doing this.

Smaller garbage can. What size garbage can do you use? You may be able to request a smaller can and save yourself some money. I live in a pretty rural area, but if we choose a smaller can it is a savings of close to $20 per month.

Turn off the water. Take shorter showers, turn off the water while you brush, etc. If you tend to go over your base water bill, make sure you are doing your part to save water and money by using only what you need.

Call your phone company. Whether you use a cell phone, home phone or both, just call your provider and again ask what savings you may qualify for. If it is your cell phone, check into whether your employer offers a discount, or if you would do fine cutting down on your data or minutes. I'm guessing you don't use them all anyway.