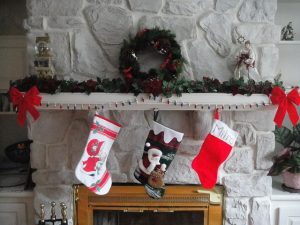 As we have recently discussed, the holidays are expensive.  Very, very expensive.  Between Thanksgiving and Christmas, all of the food you have to buy, all of the gifts you need to shop for and this doesn't even include any traveling expenses that you run into.  Because of this, I try to break down all of the expenses into manageable categories.  Take stocking stuffers for example.  There are some great ways to save big on stocking stuffers and down below we are going to talk about 5 of those things.
Plan. Â 

Just like with anything else, you need to plan your stocking stuffer shopping. Be sure to write out a list of who all needs stocking stuffers and shop from that list. Â 

Budget.

 I'm sure you have already set aside a budget for your gift expenses, right?   You need to do the same thing for stocking stuffers.  The truth is, stocking stuffers are typically small little gifts, but the price can add up quickly if you haven't set limits for yourself.  Be sure to create your budget and follow it.

Shop at the dollar store

. Â The dollar store has many awesome stocking stuffer ideas! Â I tend to avoid cheap dollar store toys for the kids, but I stock up on coloring books, flashcards and even books and candles there. Â There are plenty of ideas for kids and adults.

Coupon.

 Toward the holidays you will start seeing coupons good toward toys, fragrances, makeup, etc.  Pair these coupons with sales and you can spend pennies on the dollar for these items that always make good stocking stuffers.

Shop clearance.

 I shop clearance all year long to score deals for Christmas, including stocking stuffers.  I always peruse the clearance section in toys, makeup, accessories and more.  You can find some amazing deals this way!