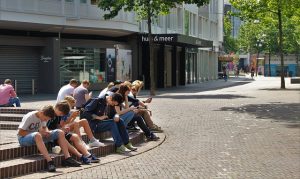 Are you a student?  Or, do you have a child or family member that is a student?  Well congratulations to all of the above, because being a student of higher education is something to take pride in and something that can take you further in life.  It is, however, expensive to be a student sometimes. If you are looking for tips on saving money as a student for yourself or for someone else, here are 5 ways to save money as a student that you can implement now.
Sign up for Amazon Prime Student.

 If you already pay for an Amazon Prime membership, you might consider switching it out to an Amazon Prime Student membership.  You get 6 months free, you get it at half price AND you currently get $10 off of your first order!

Rent your textbooks.  Textbooks are a massive expense when you are in school.  Check out your school library, or textbook rental sites to try and rent your books instead of paying hundreds of dollars for them.

Apply for grants/scholarships.  You will be quite surprised by how many grants and/or scholarships are out there and available for all ages/races/classes of people.  This is FREE money, my friends!

Walk.  This is especially true if you live on campus or in a metropolitan area.  Cars are expensive. Between gas, insurance, and upkeep, you can easily be into hundreds of dollars each month and this isn't even including a car payment.

Shop at places that offer student discounts. There are a large number of retailers that offer discounts to students, so be sure to look for these places before you do your shopping.  Every little discount helps.
Are you a student?  What ways have you found to save money?