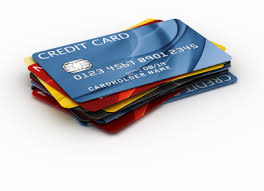 Playing the credit card game can be tricky and even a little dangerous, if you aren't using them right. Be careless and lax with your cards, and you could end up with a mountain of debt that will take years to pay off. Be careful and meticulous with your credit card use, though, and they become handy tools in your arsenal. They can even help you save money when used properly!
Yep – you heard that right! You can save money with credit cards, provided you know what to look for…
#1. Cash Back Credit Cards
Cash back is one of the most obvious ways to save money with credit cards. Most cash back credit cards offer a certain percentage of your spending back. If a card offers 1% cash back and you spend $500 on your credit card, you'll receive $5 cash back usually as a credit on your bill. It may not seem like much, but cash back can really add up! Some cards offer a straight cash back percentage no matter what you buy, but other credit card companies offer rolling cash back rewards, when you earn more cash back on certain items during certain times of the year.
Make all of your regular purchases with your best cash back credit card to maximize your rewards. The key here, though, is to pay off your balance in full every month to avoid any interest. If you leave a balance, the interest charged will likely be more than the cash back earned. The best way to stay on top of this is to pay off your purchases as soon as you make them from your bank account.
#2. Travel Rewards Credit Cards
If you're planning a vacation or traveling for business, a travel rewards card may be the way to go. Purchases with your travel rewards card earn you points that can be redeemed for things like hotel stays, car rentals, and airline tickets. Using a travel rewards credit card to make purchases and rack up points is a great way to save money on travel related expenses!
As with a cash back credit card, the best way to rack up points and reap rewards is by making the majority of your purchases with your best travel rewards card. Just be sure to pay off the balance to avoid being charged interest.
#3. Credit Card Perks
You may not even realize it, but your credit card company most likely offers a few different perks that can hel you save money with credit cards. Extended warranties and returns on items purchased with your card, for instance, are just a couple of the perks offered by credit card companies. These perks allow you to get a refund on certain items even after the manufacturer's warranty runs out or the store return window passes. Many credit cards also offer price protection; if you a product goes on sale after you purchased it with your card, the credit card company will issue a refund.
Be aware of your credit card perks and pay attention to the fine print. Each card issuer has different exclusions and requirements for these perks. Follow any procedures to the letter to ensure that you get your money.
#4. Credit Card Coupons
Did you know that you can save money with credit cards and exclusive digital coupons? Credit card coupons can come in a couple different forms. Card linked offers are like digital coupons; you spend a certain amount at a retailer using your linked credit card and receive cash back. For example, if you spend $100 at a certain retailer, you'd receive $20 cash back. Some credit card companies also offer special discounts or have special shopping portals for card holders.
#5. Sign-up Bonuses
Are you looking to add a new card to your wallet? Several credit card companies offer some fantastic sign-up bonuses. When approved for a new card, for instance, you might get 0% interest for a year or more. That can save you money on interest, but you might not know about some of the spending promos. For instance, some rewards credit cards offer a hefty cash back or points bonus when you use your new card to purchase at least $X,XXX in the first few months.
These sign-up bonuses can be a great way to save money with credit cards, but using and abusing these offers can also backfire. You might get so caught up in casing in on your sign-up bonus offer that you might end up being charged interest or opening more credit cards than you can handle.