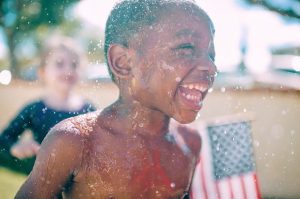 Are you hoping to have a great summer? Who isn't, am I right? Are you also hoping though to keep your costs down while having a summer to remember? Well, not to worry my friends, I have put together a list for you on how to keep your budget happy, while still having a ball this summer!
Here are 6 tips for a low cost summer that you can follow to keep you having fun and keep your wallet happy:
Stay home. No, I'm not suggesting you sit on the couch watching TV all summer, but I do suggest that you find a hobby that you can do at home, or pick up a small pool for the backyard for the kids to play in. Home can be fun!

Play tourist. Be a tourist in your own town. If you live in a big city, chances are there are plenty of things you have never seen before. Why not play tourist in your own town and check out a bunch of new stuff without having to drive far.

Go camping. Camping is just about the cheapest vacation you can take! Take some weekends and head to the lake or woods (or your nearest campground) and go be one with nature. Camping is a blast!

Kids Bowl Free. Check out the fun kids bowl free program that is offered by bowling alleys nationwide. Kids get two free bowling games per day all summer long. That'll keep them busy!

$1 movies. Many movie theaters offer $1 movies during the summer months. These are usually played in the morning and it is typically last years movies, but still lots of fun!

Visit your local parks. I'm sure you have several parks in your area. Why not make it a goal to visit all local parks throughout the course of the summer? Pack a picnic and have a day full of park playing fun!