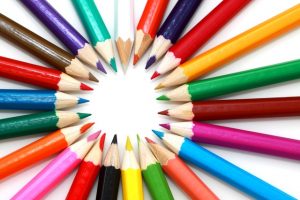 That's right my friends, back to school is quickly approaching and I mean quickly. For some of us, our kids head back to school in August, others it's early September, either way it's happening soon!
Back to school has always been a little daunting for me, but especially now since I have a high schooler and a middle schooler. This stuff gets expensive! Thankfully, I am frugal shopper and I have learned the ways to save money on these necessary expenses. If you too want to save money on back to school, check out these 6 tips for saving on back to school.
Clean out your closets. I know, i know, you have enough to do, but seriously, clean out your kids' closets and you may just find that they need less stuff than you thought. Additionally, you may find stuff in great condition that you can sell to offset the costs associated with BTS shopping.

Thrift shop. I'm a lucky mama, because my high school age daughter loves thrift shopping. I take her to higher end thrift shops such as Plato's Closet for her jeans and tops and we even head to Goodwill sometimes to check out their half-price tag deals.

Shop Clearance. Clearance and sales racks are your friend! I love hitting these racks and then combining them with coupons when I can. My favorite are the JCP $10 off $25 coupons that come around often.

Only buy the minimums. I like to hit the clearance racks and buy just a couple of outfits since the first part of the school year is always nice weather anyway. Then once the weather starts to cool down, I will do a little more shopping. They don't need an entire year's worth of clothing all at once.

Shop all summer long. I know we are halfway through the summer right now, but it's not too early or late to get started now. Buy a little bit at a time and it is far less painful on your budget.

Use coupons. Use coupons online and in store to grab the best deals. Once it comes time for back to school I like to shop at Staples weekly and grab their rock bottom deals and nothing else. This week for example, composition notebooks are just $0.50, down from $3.29. Next week it'll be a different rock bottom deal. Many stores do this too, so be sure and check them all out.