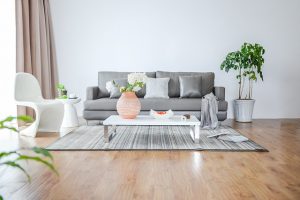 Do you end your days trying to figure out exactly when a hurricane came through? I have kids and almost daily I am left questioning what they heck happened to make the house so messy? Toys everywhere, dishes left scattered in the kitchen and don't even get me started on the bedrooms and bathrooms. It truly is amazing the things that can happen in one day. But a while back I started implementing some tips that really have helped to keep the house cleaner on a day to day basis, so I am a little less overwhelmed in the evenings.
If you would like to have less to clean at the end of the day, here are 8 tips that will help you keep a tidier home:
Set aside 20 minutes. Set aside just 20 minutes each day to housekeeping duties. Loading the dishwasher, picking up laundry, etc.

Make the beds. Making your bed needs to be a habit that you develop and follow through on every single day. This chore takes just seconds and keeps your bedrooms look much more put together. Everyone needs to be doing this every morning.

Wipe your counters. Make a routine of wiping down your counters after every meal. This takes just a minute or two (sometimes less) and keeps your kitchen mess under control. It also prevents sticky kitchen messes from becoming more of a problem.

Empty and clean your sink. At the end of the night, be sure that all of your dirty dishes are put into the dishwasher and your sink is wiped clean. This sets the stage for keeping it clean the following day.

Chore charts. Set up chore charts for your kids and make sure that they follow through with them daily. These don't have to be big chores either, something as simple as making their beds and picking up their laundry keeps you from having to do them.

Do laundry daily. Even if you do just 1 load per day, it prevents you from having laundry overflow in the bedrooms and bathrooms.