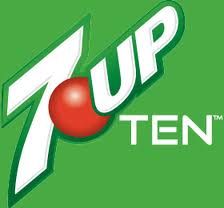 There is a new 7UP, A&W, Canada Dry and Sunkist Printable Coupon available.  Print this one to save $1 off one 12pack of 7UP TEN®, A&W TEN®, Canada Dry TEN®, RC TEN® Cola or Sunkist® TEN™ Soda. Use zip 50501 to find this one.  To change the zip code head to the "Local Coupons" tab and change the zipcode on the field located on the upper left hand.
This week Walgreens has these drinks on sale 4/$11 or $2.99 each.  Use this coupon to pay as low as $1.75 per 12 pack when you buy four and use four coupons.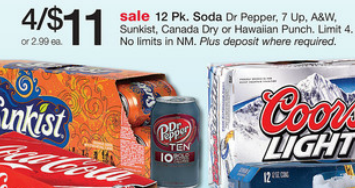 As you can accurately guess, these products have 10 calories per can.