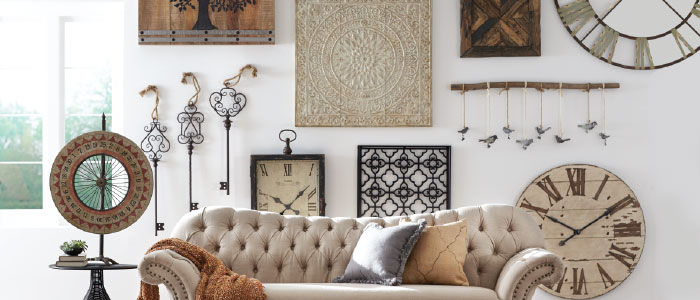 We all feel the need for a change from time to time. Some of us, for example, envision a totally different design for our house. We like a touch of glamour in our homes. We like to send out that welcoming, warm vibe to the guests that often visit us.
But redecorating can turn out to be pretty expensive. You have to get rid of useless items and you end up changing a lot of things, too, and that can cost a pretty penny. But what if there are other options that are more affordable that can help you redefine the house of your dreams? It turns out, redecorating on a budget may not be as hard as it seems…
1. Use Your Free Time Wisely
Use your free time as efficiently as possible when redecorating on a budget. Browse the internet for ideas and affordable materials and fabrics. Pick something that you want and that goes well with the layout of your house. Start investing time in your project and take advantage of the free time you have. Do a little at a time, and you'll start to notice results very soon!
2. Do It Yourself
By far, one of the easiest ways to save money on redecorating on a budget is to do as much as you can yourself. When you're looking at redecorating on a budget, oftentimes hiring the work out just isn't in the cards. Do a little research on the types of redecorating you want to do. There are tons of books in the library and seemingly unlimited information online. You might just be surprised at how simple some of the tasks are!
3. Upcycling
Have you considered upcycling? You can go to a flea market or a thrift store and buy something incredibly cheap and useful. You can then upcycle it into something that fits you and your style. If you're redecorating on a budget, you might even want to consider a retro vibe in one of your rooms. A lot of people do it and the end results are simply spectacular. All it takes is time, patience and a lot of determination.
4. Minimalist Décor and Colors
Neutral colors are a safe bet when redecorating on a budget. The same goes with pieces of furniture and different elements of décor. Neutrals and minimalism may seem bland and boring, but you can never go wrong with this style. Trendy and chic home decor items may look fabulous to you now, but they are usually a little more expensive and you may be finding yourself wanting to redecorate when they go out of style, which may not be long after you buy it. Neutral and minimalist home decor, on the other hand, is usually a little more budget friendly and is easily updated with trendy accents, like throw pillows.
5. Storage Spaces
When you redecorate on a budget, try to carve out a little extra storage space, if possible If you want to get rid of cluttered areas in your house, create hidden drawers or storage spaces. You can watch several DIY tutorials and take matters into your own hands to save a little cash.
6. Use Your Imagination
A lot of imagination is key when redecorating on a budget. If creativity is one of your biggest assets, go with the flow. You can find fabrics and materials that look so luxurious and glamorous and turn them into something amazing; you can create pillow cases, pillows, ottomans and whatnot. These little details will turn out to make a difference when it comes to interior design.
7. Hunt for Discounts
If you're tackling redecorating on a budget, chances are that you want to change a lot of things, hence, buy a lot of materials. It can be disheartening and overwhelming…if you don't take the time to hunt for discounts. Use coupon codes when shopping online or paper or mobile coupons when shopping in stores. Also, take advantage of sales, and never forget to check out the clearance items! Sometimes you can find some amazing gems that are on clearance, perfect for redecorating on a budget! If you are buying a lot of items from the same company, you may be able to get a discount as well.
8. Hire Recommended Contractors
Sometimes when we redecorate on a budget, we won't be able to tackle everything that needs to be done ourselve. In this case, do your homework when hiring contractors. Visit trusted websites, read reviews, and look for freelancers that can do the job for you at a decent price. You can also ask friends or neighbors for recommendations.
Any other tips to redecorate on a budget?