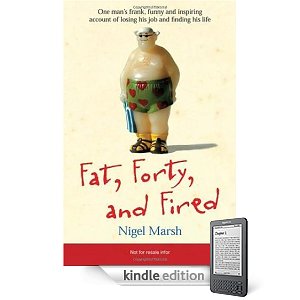 Here are a couple of Free Kindle Books currently available. Both have great reviews by other readers:
Fat,Forty,Fired: One Man's Frank,Funny,and Inspiring Account of Losing His Job and Finding His Life
$0.00 (Reg $19.95)
City of Dust: Illness, Arrogance, and 9/11
$0.00 (Reg $20.95)
Remember that you do not need a Kindle e-reader to be able to read this book. You can read it on your PC, iPhone, iPad
, Blackberry and Android. Just download for free the appropriate application to be able to do that. Amazon changes prices without notice, so make sure to check that the kindle price it is still $0.00 before you start downloading this book.