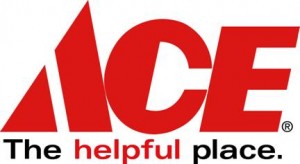 Ace Hardware has several rebates available for the month of April.  There are some good ones for spring gardening and planting season that you will want to check out.
Here are a few highlighted for you:
$2 off on Miracle Gro Garden Soil Flower & Vegetable
$2 off on Miracle Gro Garden Soil Tree & Shrub
$5 off on Osmocote Potting Soil
$3 off on Osmocote Planting Soil
$3 off on Miracle Gro Potting Mix w/Fertilizer
$2.99 off on Ace Leather Palm Glove Lrg.
$5 off on Ace Flexogen Garden Hose (5/8″ x 50′)
The Ace Hardware Rebates are available through April 30, 2011.  Rebate entries must be postmarked by May 31, 2011.  If you are already a Ace Hardware Reward member submit for e – rebates online.  Read about Ace Hardware Rebates for the full details.
Thanks, Northern Cheapskate!