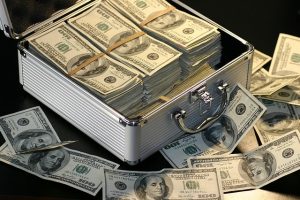 Okay, your guys,I'm gonna get real with you.  We have blown our budget this summer. We have spent more money than we wanted to so if you are seeing a theme here, there's a reason.  I'm all about saving money right now!!
I talked a little bit about savings tips for beginners the other day and I'm going to expand on that here for you and me as well.
Additional Savings Tips for Beginners
Start now.

Don't wait. You probably think that you don't have the ability to save and you probably don't have enough money to save, but you know what? You can! Even if it's $5, make a point to put that $5 in a savings account or even in piggy bank that you can't get to. Just do it. This is for a couple of reasons.  One…so that you have that $5 and two its great to know that you can do it!! Being a good saver is a mindset and the knowledge that you CAN do it will take you far.
Work more.

Yep. As much as you might not want to do it, you need to work more. The more money you have, the more you can save. The more money you have, the more you can use to pay off bills that are holding you back. The more money you have, the less you stress about not being able to pay bills at all.  Seriously, even for a short time period, work harder and more, and you won't have to work longer.  
Sock away any extra money. 

If you get any extra money (bonuses, yard sale earnings, birthday gifts, etc), put it toward your savings or, alternatively, put it toward bills.  This way you aren't tempted to use it.
Meal plan

. Groceries are a huge expense, especially for families and this is one of the best places you can make a difference in your budget.  If you are serious about saving money, you need to put some focus into meal planning in order to save money on groceries at home.
Have you started yet? What are your current savings goals?