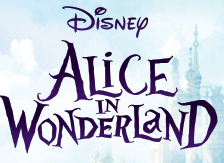 There is a new Alice in Wonderland Blu Ray coupon available: Save $10 on Alice in Wonderland Blu Ray Combo (You will need to log on or create a Disney Movie Rewards Account to be able to print this Blu Ray coupon). This movie comes out this coming Tuesday 6/1 and Target will have it on sale for $26.99.  So pay only $16.99 after coupon.
There are two rebate offers available for this item right now:
$5 back when you buy this movie and two Organix Products. Organix goes on sale buy one get one free at Walgreens and CVS often.
Buy Alice in Wonderland DVD, Blu-ray, or 3 Disc Blu-ray Combo Pack and receive a $5 rebate and an official movie Poster. This offer is available exclusively to f.y.e. and Suncoast customers purchasing Tim Burton's Alice in Wonderland in-store between 5/28/2010 – 6/20/2010.
I read yesterday that this movie has already grossed 1 Billion Dollars worldwide.  I guess it's pretty good. Did you watch it?  Did you like it?  My bet is that it really isn't a "kids" movie.