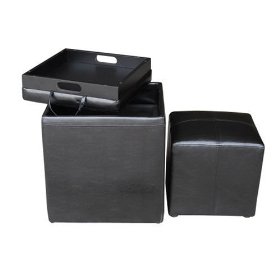 Amazon is currently having a 48-hour sale on home and kitchen items.  Some of the items are up to 80% off.
Here are some of my favorite deals:
Global Distinctions Buy-One-Get-One-Free Ottoman Set.  This is my favorite deal.  These provide great storage place and a good hideaway for stuff when you have people over.  Down to $29.99 from $120.
Renaissance 600 Thread Count 100% Cotton. Down to $39.99 from $120
Circulon Classic 14-Piece Cookware Set.  This one is $179, 76% off from regular price $728
World Cuisine 16 3/8-Inch x 11 5/8-Inch Silicone Non-Stick Baking Mat.  I've been wanting to get some of these.  This are down to $6.28 from $18.
Check out the rest of the sale items here.