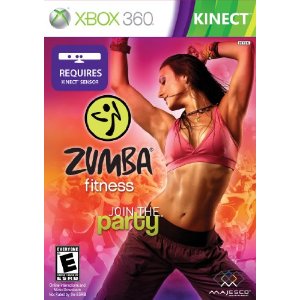 Through July 9th Amazon is offering  a free Xbox 360 Kinect Video Game when you buy another one.  Titles include:
Kinect Sports $45
Dance Central with 240 Microsoft Points $45
Child Of Eden $45
Your Shape Fitness Evolved $45
Zumba Fitness $45
Wipeout In the Zone $45
Michael Jackson The Experience $45
Carnival Games: Monkey See Monkey Do $45
MotionSports: Play For Real $45
The Biggest Loser Ultimate Workout $45
Deca Sports Freedom $36
Two for $45 is a very good price to pay for these games and the lowest I have seen in a while.  Shipping is FREE.