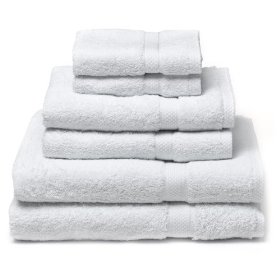 Well, it seems that Amazon is clearing out their stock because there's quire a few things they have on sale right now.
For example children's shoes are on sale for as much as 65% off.  you can find the following brands: Keds, Robeez, Nine West and More.
You can also find some good deals in the Denim Shop.  Jeans are 70% off and as low as $10.80 for select brands and sizes.
Finally, Holly emailed me this deal on Cotton Towels.  You can get a six piece towel set for 82% off or $23.90.