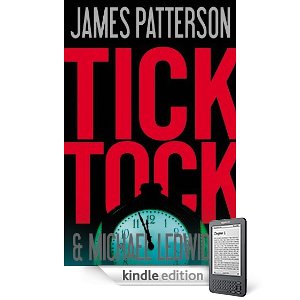 You can't buy this book yet but you can preview it for free right now.  Download the 28 first chapters of the kindle version of James Peterson's latest book Tick Tock. Remember that you don't need to own a Kindle to be able to read this book.  You can also read it on your PC, Mac or select smartphones.  Just look on the right hand side of this page to choose in which device you want to read this book.
I also wanted to share that Amazon is also offering certain children's Kindle Titles for as low as $0.88.  The titles include Curious George, Berenstain Bears, Junie B.  and like I said, you don't need to entrust your child with your Kindle. You can download them to have the kids read them on a PC.
Thanks Free Snatcher!