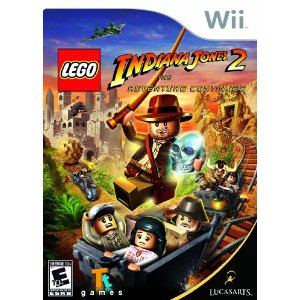 Amazon is having some pretty hot deals on some video games. Here are the ones with the best discount available:
Lego Indiana jones 2 the Adventure Continues for wii $19.99 down from 49.99
Wii Your Shape for $18.50 down from 49.99
DJ Hero Bundle with turntable for wii, Xbox and Playstation 63% off! down to $73 from 199.99
Plus these games qualify for a free $5 MP3 download credit. Please remember that Amazon prices change unexpectedly. I jumped on the Lego Indiana Jones deal because we loved the first Lego Indiana Jones game and the Star Wars game too.
Thanks Coupon Gal!