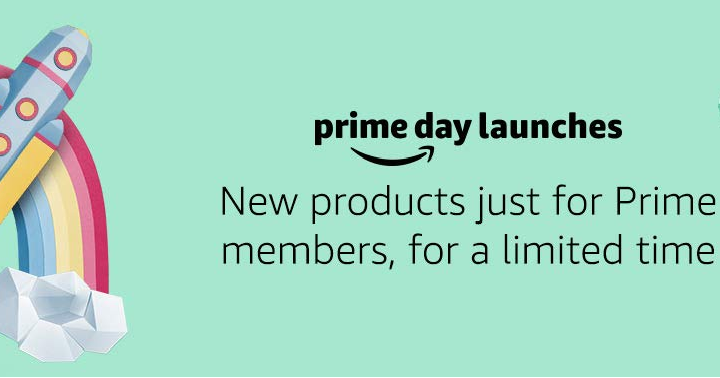 Are you ready for Black Friday in July?? I've heard that Prime Day could be better than Black Friday in November. So hold onto your hats, because this will be good. To help you get the best deals this Prime Day you'll want to check out these tips below.
Tips for Amazon Prime Day
Tip #1:  If you're not a member of Amazon Prime and you want to, you'll first need to join here. You can also do a family share, those details are here. If you just want a free  30 day trial you can do that here.
Tip #2: Make a list of items you need or want this prime day. Remember, you don't want to go over board and buy things you don't need or won't use. After you make a list, write down how much it's selling for right now on Amazon.
Tip #3: Check out the early deals that are going on now. There are daily prime deals every day. You can check those out here.
Tip #4: Download the Amazon App to get daily, app-exclusive sneak peeks of Prime Day deals. You can see how to do this here. 
Tip #5: Once you download the App, you can get updates on Prime Day. Just go to your settings and notifications and then turn on your "personal notifications." You can also set a reminder on Alexa that Amazon Prime Day starts on 12am PT on July 15th.
Tip #6: On the Amazon App you can watch a deal.  Watch A Deal notification lets you know when your deal is about to start. In the top left app menu, tap "Today's Deals", then the "UPCOMING" tab. Find a deal that you want and tap "Watch this deal" to get notified when it starts. That will save a lot of time and give you instant alerts when yours is ready to go.
Tip #7: Did you know there are new products just in time for Prime Day? So fun! You can see the new products here. 
So how do you know if it's really a Prime Day Deal? To make it more transparent, Amazon has labeled the Amazon Prime Deals with a tag as seen below. This "Prime Day Deal" in blue will appear on all prime deals.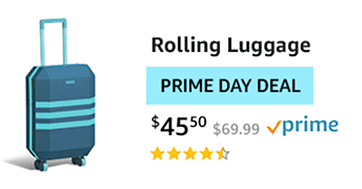 Extra Savings on Prime Day
Amazon App Freebies: You will get a FREE $10 Amazon credit when you sign into the Amazon App for the first time. Plus, you'll get another $10 credit when you make your first in-app purchase.
Install Amazon Assistant: Receive desktop notifications on deals you are watching. After you install this assistant you will get a $10 off your $50 purchase.
Amazon Gift Card Balance: Earn a $10 bonus when you reload $100 or more onto your Amazon Gift Card Balance for the first time.
Whole Foods Discount: Spend $10 at the Whole Foods Market- either in store or on Amazon Now- between July 3-16 and you'll get $10 on Amazon for Prime Day.