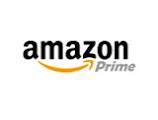 We told you last week about the Amazon Prime rate hike, and I just wanted to throw out a quick reminder about it. As of right now, and Amazon Prime membership is still only $79. On April 17, 2014, though, the Amazon Prime memberships will cost $99.
The free two-day shipping isn't the only perk of an Amazon Prime membership. Prime members can also take advantage of Prime Instant Video as well as the Kindle Owner's Lending Library.
This is definitely worth the cost if you do a lot of ordering from Amazon and frequently pay shipping. If you want to take advantage of the final days of the lower price but don't want to shell out the whole cost, you can make an Amazon Prime account more affordable by sharing it with up to four friends or family members and splitting the cost.
What do you think about this new rate hike? Is Amazon Prime worth it for you?