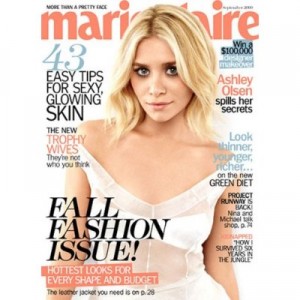 Amazon is offering an instant discount at checkout of either $3, $5 or $10 of certain magazine subscriptions.  This instant discount offer brings the subscription price down to only $5  for over 25 magazines. Here's a quick run down of the magazines that are on sale at this low price:
$3 Instant Discount: Good Housekeeping, Redbook, 1yr Marie Claire, Harper's Bazaar and Esquire Magazine.
$5 Instant Discount: 2yrRedbook, House Beautiful, Pregnancy, Seventeen, Country Living,Disney Family Fun, 2yr Marie Claire, Maxim, Smart Money and More.
Funny, you can get a two year subscription to Marie Claire and Redbook for the same price of a one year subscription.  With some many varied titles you are bound to find an inexpensive gift for someone on your gift list.
Happy Savings!