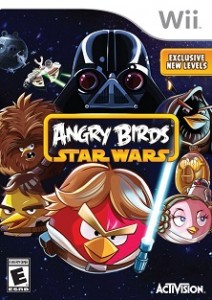 My kids LOVE this game! And at less than $6, it is a great deal!

Angry Birds Star Wars – Xbox 360, Wii, PS3, 3DS
List Price: $39.99
Your Price: $5.80
Eligible for free shipping on $35+ orders or on ANY order with Amazon Prime.
Don't have a Prime membership? Get a one month free trial! Click here for details!