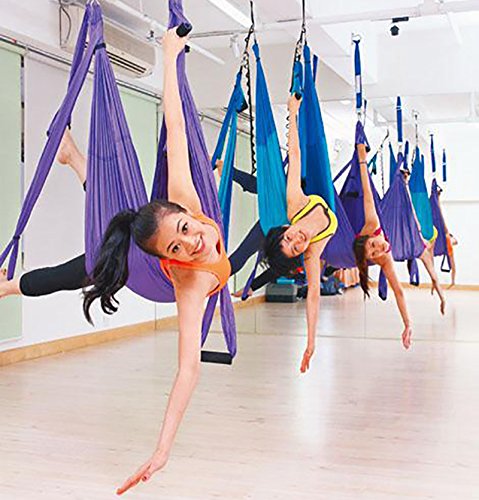 You've probably seen videos of these swings being passed around Facebook. I think they're pretty awesome and a great way to get some exercise and stretching in! I was surprised to see that you don't have to spend an arm and a leg on them either!
Amazon has this Anti-Gravity Yoga Swing in several colors for only $36.99!
The Yoga Inversion Sling (or Yoga Swing) is a new innovative tool that gives an yoga practitioner a safe and fun way to strengthen each posture. Constructed of a super durable and strong parachute fabric, each swing looks like a hammock but mainly supports your pelvis so that you can move your body horizontally, vertically or upside down by shifting body weight and controlling movement using your hands and feet.