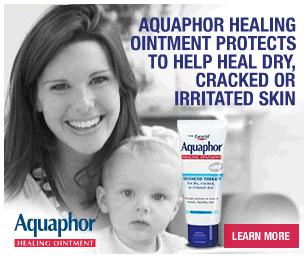 If you're one of the first 1,000 people to sign up at 3:00 PM eastern time, you could receive a coupon for a free Aquaphor® Healing Ointment product up to $17.99! Be sure to read the official rules first.
This giveaway starts at 3:00 PM Eastern time, so you'll have to take time zone changes into account if you want to have a chance to get one:
3:00 PM EST
2:00 PM CST
1:00 PM MST
12:00 PM PST
Don't forget to read the common reasons why you might not get free samples!