You can grab these newer $1.00 off two Armour Active Packs and $0.50 off two Armour BreakfastMakersprintable coupons.    These inlcude GoGo Squeez and come in many different varieties.  Check out the following deal at Walmart: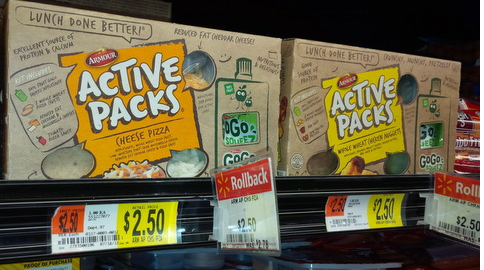 Armour Active Packs – $2.50 (Rollback price)
Buy 2, Use$1.00 off two Armour Active Packs
Pay $2 each after coupon wyb 2
The breakfastmakers are a newer product so we should see nice introductory pricing on those.  Pricing and availability may vary by region.  Take a look at all the other Walmart deals here.
Thanks Rose Knows Coupons