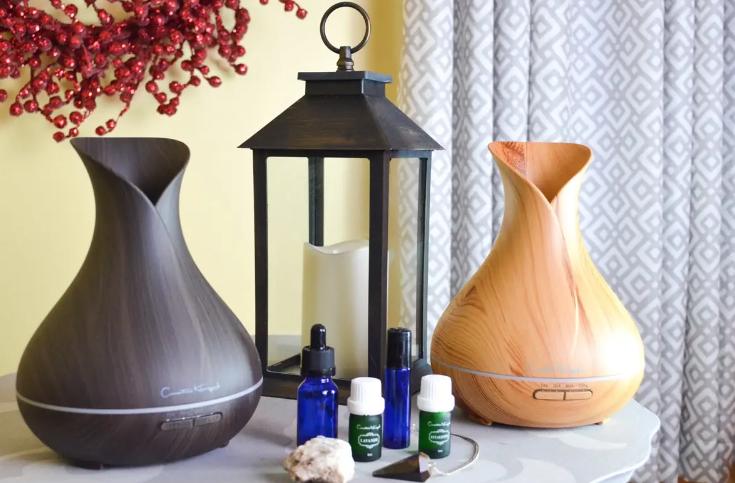 Here's another fun Christmas gift for family or friends! Head over to Jane where you can get this Aromatherapy Essential Oil Diffuser & Humidifier for only $19.99! (Reg. $50) Details include:
Diffuser uses Ultrasonic Waves Technology to Vaporize the Blend of 100% Pure Water-soluble Essential Oils and Water into the air, producing cool mist with fragrance to give a comfortable environment.
Featuring a modern wood grain, choose from two styles (light or dark) to perfectly compliment a bedroom, office, kitchen, nursery, spa or sitting room.
The ultrasonic essential diffuser holds 400ml of water in the tank to cover aromatherapy for 269 sq.ft. and humidify an area up to 215-269 sq.ft.
It produces cool mist 30-60ml per hour with low or high misting modes to freshen the air in your room.
Adding several drops of 100% pure essential oils into it, will fill your space with lovely fragrance as a diffuser. Without oils, it can moisturize the air, great for your dry skin, like a small humidifier. Breathe better when your are sleeping with the air conditioner on.
*Shipping adds $6.99 for the first item and free for each additional item