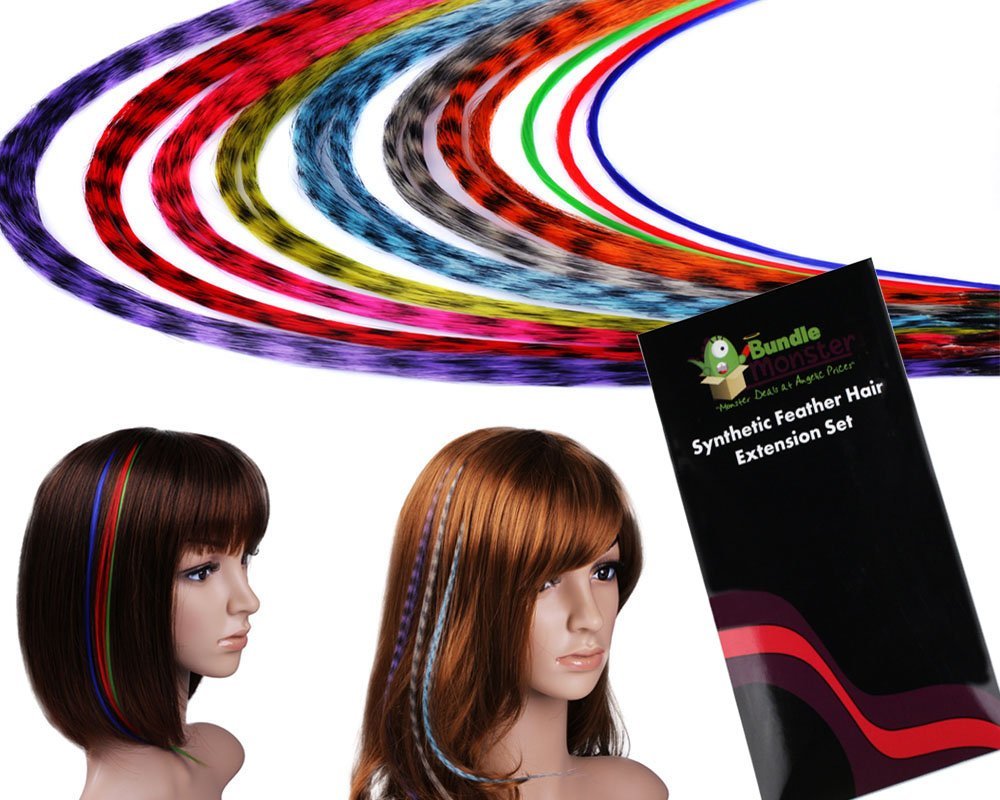 If you have a fashionista at home or just looking for cute stocking stuffers check out what Amazon has right now.  You can grab the Bundle Monster (Trademark) New 20 Piece Grizzly and Solid Colored Feather Hair Extensions Kit with Silicone Beads and Hook in BM Gift Package for just $7.50 + free shipping! 
16 in. 20-piece synthetic feather extension kit comes with 7 Grizzly Colors and 3 Solid Colors -2 Pc each, 50 Silicone micro beads in 5 colors – 10 ea. NOTE: Due to differences between monitor displays actual color may vary slightly from image.
These are made up of high quality of synthetic fiber strands. Kit comes prepackaged with the feathers and we will not accept customer requests for colors.
Extensions can be treated and cared for like real hair; can be washed, flat ironed, curled, cut and blow dried. Each extension comes with bonded tips.
You will need pliers (craft or needle -nose) to complete the installation steps. Pliers do NOT come with this kit.
Be sure you check out the Glitter Headband Store for some really cute products as well!
Please note that Amazon pricing can change without warning.