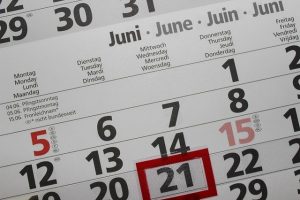 Just like there are certain things that you can save money on when you buy them during a certain month of the year, there are things that are better to avoid buying at certain times of the year as well! Here is what to avoid buying in June.
Of course there is the knowledge that we all have that we simply should never buy something that we can't afford. It's also worth noting that even if you can afford something, you should really think about it before deciding to buy something that you don't necessarily need. 
Here is What to Avoid Buying in June
Summer Clothing
Now is when summer clothes will be at their highest price. If you don't absolutely need summer clothes, now is not a great time to buy them. 
The exception to this is thrift shops. I am a big time thrifter, and would much rather buy my summer clothes there. You won't be finding high new prices there!  
Laptops/Computers
While I know that it is tempting to shop at the start of summer sales, computers and laptops will be far lower in price during the back to school sales that will be coming in just a few short months. 
Being patient can save you some serious money. 
Patio Furniture
I know that it is so tempting to get your yard looking amazing with new furniture right now, but put it off for just a little longer because patio furniture will drop in price closer to the end of summer. 
Grills
Okay, the same as with the patio furniture, grills are best to wait on. Just keep on using your old grill for a little bit longer and you will see some rock bottom prices on them at the end of summer. My in laws did this last year and score a $700 grill for $129. Well worth the wait!