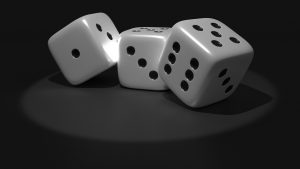 Are you planning on having some fun with a game night? We all love a good family game night, but sometimes a kid-free game night is pretty great too! While there are, of course, many games that can be played and enjoyed with or without kids, there are some other games that are tons of fun for those kid-free game nights. 
These games may be a little too over the top, inappropriate or just plain difficult for kids to understand, but they are all a ton of fun!
Awesome Games for Kid-Free Game Nights
If you are planning a family game night, here are some of my favorite games that are suitable for the entire family! 
Poker – Poker has been the hot adult game to play for years and year and for good reason! It's so much fun! While technically you could play this with just some cards, it's always nice to have a good poker set on hand. 
Pictionary – Pictionary is a great family game, but it's really difficult to play with little ones that can't draw well. Pictionary can bring an entire day full of fun and laughter when played with a group of adults though. 
Cards Against Humanity – I realize that many people play this game with their kids, but I am of the belief that it's too inappropriate for kids to play, but boy is it fun for the grown ups! I played this for the first time about a year ago and it was so much fun. We had a blast with our group of friends. 
Off Topic – Are you looking for a creative board game that inspires creativity and gets the conversation popping? Then Off Topic is the perfect board game for you! You and your friends are going to absolutely love this one!