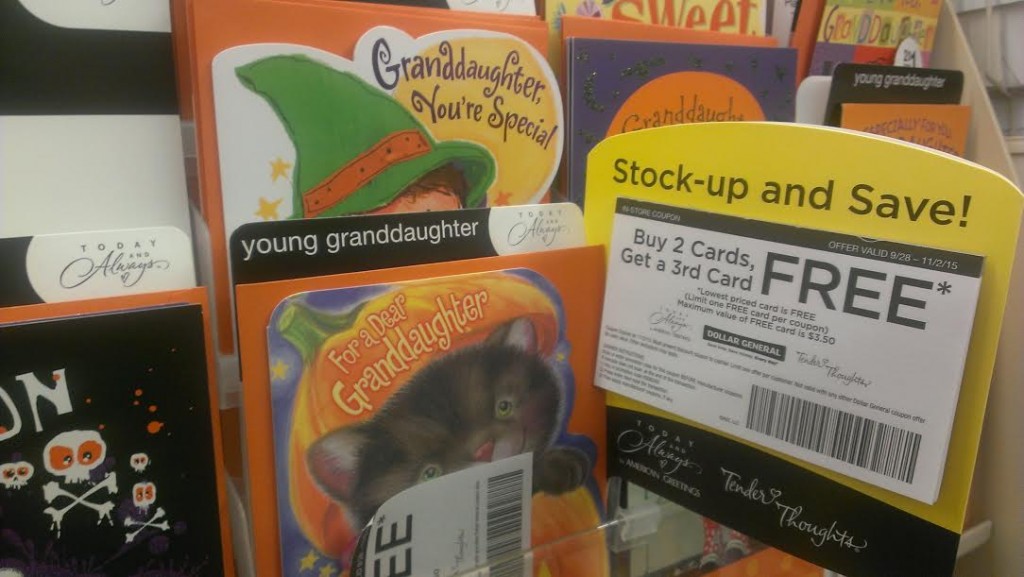 I was browsing through the Halloween cards at Dollar General today, and I ran across an awesome coupon for B2G1 free greeting cards! I don't know how I almost missed it, since it was right in front of my face, but I saw it in the knick of time. I got three $1 Halloween cards for family, and they were still only around $0.67 each.
This is a particularly great coupon for this store, since prices on cards start at $0.50 each. If you get three $0.50 cards with this coupon, your final price per card will be only $0.33! I'm not sure if this is available in all stores, but it doesn't hurt to check if you're heading to Dollar General this week.
The coupon takes off the price of the lowest priced card (up to $3.50), and it's valid through 11/2/15.