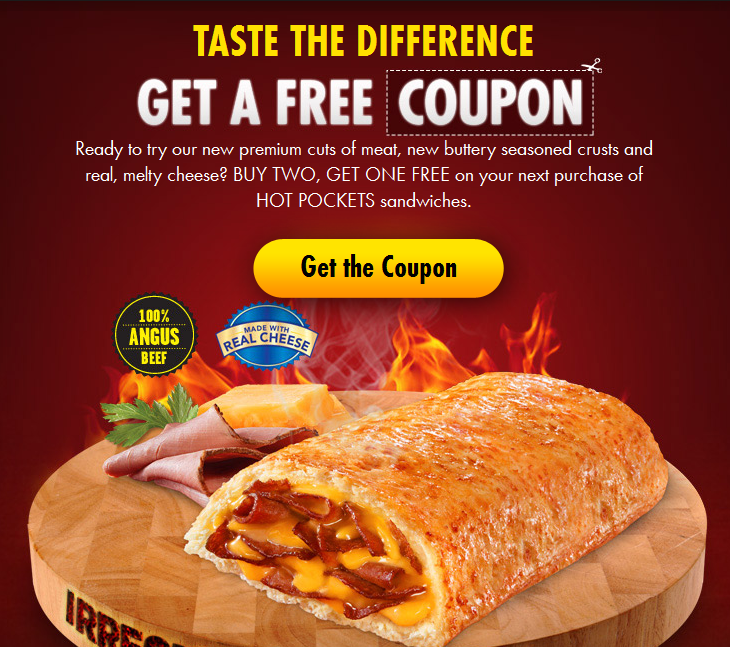 There is a B2G1 FREE Hot Pockets printable coupon available on Facebook.  In addition, there is a special purchase offer this week for B4G1 FREE Hot or Lean Pockets priced at $2.29 each thru 8/3.  Here are a couple of deal ideas based on whether or not your store allows an extra coupon on a free item.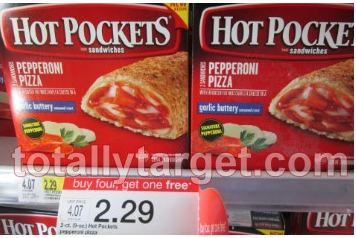 Buy 6 Hot Pockets or Lean Pockets – $2.29 each
Deduct $2.29 (one will be FREE with B4G1 FREE Target Offer thru 8/3)
Use $1 off Frozen Food Item $1 or more Target Mobile Coupon (text FRESH to 827438) (exp 8/31)
Use $0.40 (use 5% Off Hot Pockets or 5% Off Lean Pockets Target Cartwheel Savings (exp 8/3)
Use 2 B2G1 FREE Lean or Hot Pockets (deducts $4.58)
Pay $5.47 for 6 or $0.91 each after coupons, cartwheel & free promotion
If your store does NOT allow an extra coupon on a free item you'll pay $1.10 each after coupons, cartwheel and free promotion.  Be sure to check your coupon stash for any additional coupons that are no longer available to print but are still valid.
Pricing and availability may vary by region.  Take a look at other Target deals here.
Thanks Totally Target