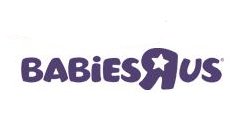 You may know that I have a little 4 month old baby girl, the youngest of three.    Even though I have been able to re-use a lot of gear from my two older boys with her we have had to replace a couple of big ticket items.  First, we replaced her infant car seat for safety reasons.  Now I find myself in the need to replace her stroller.
As you can imagine I love a great bargain but I have not been lucky to find a clearance stroller.  Now I find myself out of time to keep looking for one as I am getting ready to take her to Nashville next Thursday to attend Blissdom with me.  I was very happy to hear from Penny Pinching Parent that starting  on 1/29 and through 2/20, Babies R Us has an on going Trade In event.  You can trade in an old baby gear item from the following catergories: car seat, stroller, travel system, high chair, play yard, toddler bed, bassinet or crib and get 25% off a new item from a participating brand in one of those same categories. Participating brands include Babi Italia, Baby Cache, Baby Trend, Bergamo, Bertini, Britax, Carter's, Chicco, Coutours by Kolcraft, Cosco, Delta, Eddie Bauer, Graco, Jeep, Little Tikes, Safety 1st and Step 2.
So, I am going to take the old baby infant my oldest two used and get 25% off a new stroller for her. Plus I also plan on using the $5 eGift card I got this week from them.  Here are also some deals gathered by the Thrifty Couple that I will checking out:
Snikiddy Snacks 2/$4
Use $1/1 printable coupon
Pay $1 each after coupon
First Juice 32oz 2/$6
Use $1/1 printable coupon
Pay $2 each after coupon
So, I am thinking of getting a Chicco stroller to match her car seat.  Anybody wants to chime in with words about this brand or maybe I should consider another brand.  I am looking for a lightweight stroller.