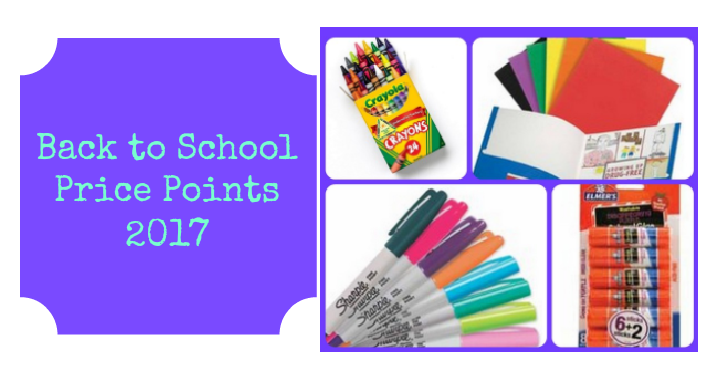 Okay guys, this is one of the best times of the year to grab your school supplies, craft supplies or office supplies. Since I'm already starting to see CRAZY back to school deals going, I thought it would be good to give you a list of price points you want to look for when shopping. There are SO many, and sometimes you're really not getting a deal at all. So check these prices and keep them in mind when shopping Back to School!
Pens pack of 10 $1.00 or under
Gel Pens 12 pack $1.97 or under
Box of Crayola Crayons $0.25 or under
Index Cards $0.48 or under
2-Pocket Folders $0.10 is a good price, but we see them as low as $0.02 each!
1 Subject Noebooks $0.17 and under
Sharpie Marker $0.25 each
Backpacks $10-$13 is the price you want to shoot for.
Elmer's or Store Glue $0.29 and under
Washable Glue Sticks $0.31 and under
Washable markers 8-10 pack $1.00 or under
Scotch Tape $0.25 to $0.50 each
Crayola Colored Pencils 12 pack $0.97 and under
Binders 1 inch $0.97 or under
We keep updating current deals, so  head to my Back-to-School Category here at any time.  ENJOY!!