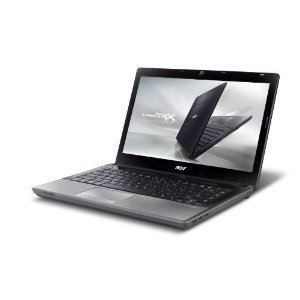 When considering cost, keeping to a budget is always important. But like anything, you get what you pay for. You should always try to buy the "best" product for the money you can afford to spend (in other words- the best 'value' for your money).
The Acer Aspire TimelineX laptop is an amazing computer. Not only is it extremely light weight, weighing just a hair over 6 lbs, but also has a 500 GB hard drive and 4GB of DD3 RAM.  It has a 2.4 GHz Intel Core i5-450M dual-core processor for smart performance with a speed boost (2.66 GHz with Turbo Boost Technology; 3 MB L3 cache). Intel's Turbo Boost technology maximizes speed for high useage applications, accelerating performance to match your workload
The processor is like the brains of your computer – and having an Intel i5 dual Core processor is like having 2 brains working for you at once. This allows you to basically "multi-task" and perform several different functions simultaneously.  I love this because at any given time I have more than three things going when I am working on my laptop and the last thing I want is dealing with a slow computer.
Also, with Intel's "smart performance", the processor can "power up or down" as needed, allowing the computer to conserve energy to get an amazing 11.5 hours of battery life.
I was also impressed with the overall 'feel' of this computer. While being light weight, the laptop still felt very solid and well built.
Win an ACER Laptop!
Guess what?  One of you gets to win one of these laptops! Here is how to enter:
1. Leave a comment sharing what you will be doing with this laptop if you were to win it.
For additional entries:
Follow me on twitter and tweet the following (copy/paste): Hey! @commnsensemoney is giving away an ACER Laptop powered by Intel. Go here to enter https://bit.ly/cLGq75 #wingiveaways
If you are reading this entry on your RSS reader or email newsletter make sure to CLICK HERE to enter this giveaway. Emailing me is not a valid way to enter this giveaway. This giveaway is open to residents of the US 18 years and older. This giveaway ends 8/23 at 3PM EST
Stop by these blogs for more chances to win this laptop:
Balancing Beauty and Bedlam
Bargain Briana
Common Sense with Money
Coupon Cravings
Mommin It Up
Moms Need to Know
Mommy Snacks
Passion for Savings
Saving Cents with Sense
Southern Savers
Stretching a Buck
In accordance to the FTC Guidelines and WOMMA Code of Ethics, I am disclosing that Intel Corporation has provided me with the Acer TimelineX Series, as well as one for the contest winner. There is no direct or implied obligation on my behalf to write about the product. This Post was written by me and was not edited by the sponsor. Read more on my disclosure policy. Find more information on the terms for this giveaway on the Win Giveaways Facebook page.