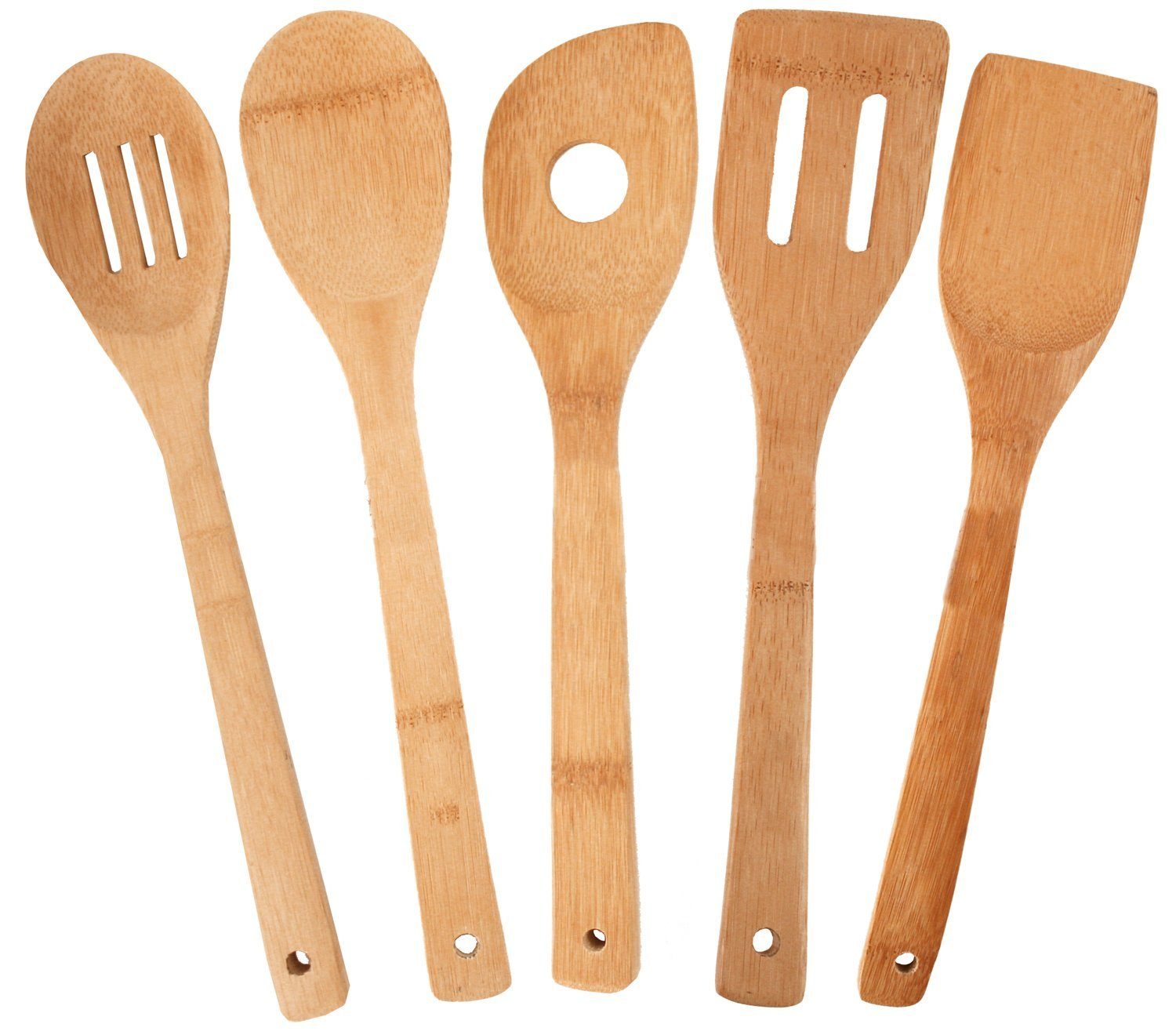 Amazon is offering the Totally Bamboo 5-Piece Utensil Set for $4.99 plus FREE Super Saver Shipping on orders over $25.00 or Amazon Prime Membership.
Quality built bamboo kitchen utensil set
Constructed of high quality Moso bamboo; 16 percent harder and more durable than maple
Bamboo is an ecologically green alternative to wood; strong, dense and versatile
Set includes a Turner, Slotted Spatula, Spoon, Slotted Spoon and a Single Hole Mixing Spoon
By Totally Bamboo – totally good for the environment and totally good for you
I personally love this set.  They are durable and look good too.  These would make a great addition to kitchen appliance holiday gift. Start your bargain shopping early!
Please note that Amazon pricing changes without warning so always check the pricing before you add to your cart.