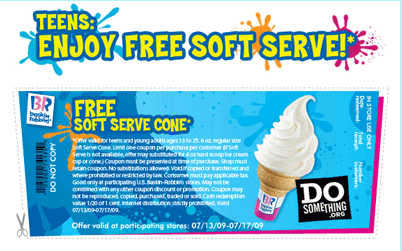 Baskin Robbins is offering a free soft serve cones to those ages 13 through 25 years old.  All you need to do is bring this coupon with you. Offer valid through 7/17.
Free ice cream for the young?  great for those of you who are or have young ones at home, but what about me?!!  Ever heard of age discrimination Baskin Robbins?
Thanks Bargain Briana!