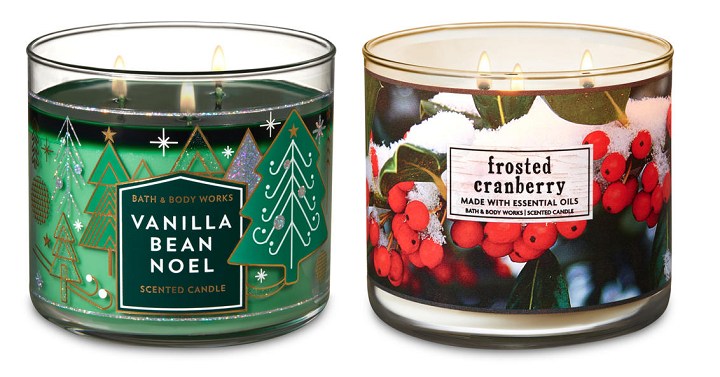 I have fallen in love with Bath and Body Works 3 Wick Candles ever since I was gifted a couple of them other the holidays! These are heaven and right now you can score them for only $7.50 each! Bath and Body Works has select 3 Wick Candles for $10 during their Semi-Annual Sale plus they've released a $10 off $40 purchase coupon!
So if you were to purchase 4 of their 3 Wick Candles for $40 total, you could use your $10 off coupon and pay just $30 for all 4 candles. That's only $7.50 each! To get this coupon to work online, just use coupon code TNFTYJS at checkout.
**Shipping is a flat rate of $5.99 with your $10 or more purchase. You'll need to print your coupon to use in-store. This can be found in your email from bath and body works.