Getting excited for Black Friday? Make sure you take a peek at all of the Black Friday ad scans available on the site! If you want to get a jump on your holiday shopping, you can also check out some of our gift ideas and holiday deals.
One of the most anticipated Black Friday ads for 2014 popped onto the radar last week – the Best Buy Black Friday ad!
Best Buy is known for offering jaw dropping discounts on all sorts of electronics, from HDTVs to laptops to gaming consoles. If you're looking for electronics during the holiday season, the Best Buy Black Friday sale is a great option, as usual!
This year, the best Buy Black Friday sale actually starts on Thanksgiving, much like most of the other retailers' Black Friday sales. Doors open at 5 PM Thanksgiving night, and stores will close at 1 AM on Friday morning. The store will reopen at 8 AM on Friday morning.
Tickets will be handed out for the Best Buy Black Friday event two hours before opening. So, if you have your eye on an in-store only item in the Best Buy Black Friday ad, you may need to schedule an early Thanksgiving dinner!
For all of you online, shoppers, though, you may be in luck! According to the Best Buy Black Friday ad, you can shop all day at BestBuy.com. My guess is that many of the deals listed in the ad will also be available online. If you haven't already, make sure you check out the Best Buy Black Friday 2014 ad to see what goodies are in store.
The Best Buy Black Friday ad is 20 pages packed full of nice discounts on consumer electronics. Some deal, of course, are much better than others.
Here are some of the top Best Buy Black Friday deals for 2014!
Panasonic 50″ LED 1080p 60Hz HDTV – $199.99

Probably one of the best Best Buy Black Friday deals in 2014 is the 50″ Panasonic LDE 1080p 60Hz for only $199! That's the best deal on a 50″ TV this Black Friday. Only Walmart comes close to beating this price this year on their unnamed brand 50″ HDTV for $218. This bad boy is available in stores only, so you'll have to decide between a turkey dinner and a big TV.
iPad Air 2 – $399.99+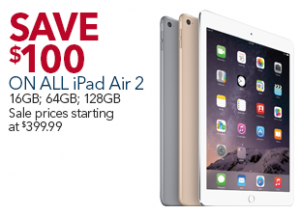 Big discounts on Apple products aren't all that common, so a whopping $100 discount is noteworthy. During this year's Best Buy Black Friday sale, you can $100 off all versions of the iPad Air 2. This includes the 16GB, 32GB and 128GB versions, with prices starting at $399.99. It's not the best iPad Air 2 deal, with Target offering a $140 gift card with the purchase of the 16GB version, but it's still a pretty awesome deal!
Beats by Dr. Dre Solo HD On-ear Headphones – $79.99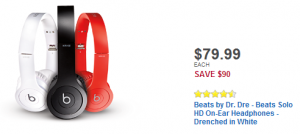 If you've been wanting to get your hands on some nifty Beats headphones, head to the Best Buy Black Friday sale this year. They'll set you back a mere $79.99, the lowest price this Black Friday.
DigiLand 10.1″ 16GB tablet – $69.99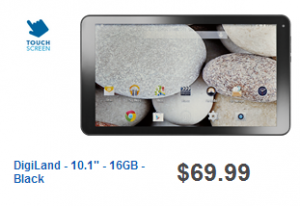 It may not be a well known brand, but $70 for a 10.1″ 16GB tablet is a pretty nice price. This would make a nice "starter" tablet or a nice size upgrade for someone who doesn't need all of the latest bells and whistles. There's also a 7″ 8GB DigiLand tablet available for $39.99.
Nikon Coolpix S9600 16MP Camera Bundle – $149.99

I'm loving this Nikon Coolpix bundle at the Best Buy Black Friday sale! At 50% off, you'll pay just $149.99 for the camera, case, and 8GB memory card. The regular price of the camera alone is $299.99!
SanDisk USB 2.0 Flash Drives – $7.99+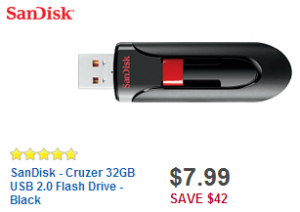 Don't forget to grab a few computer accessories at the Best Buy Black Friday sale this year! SanDisk 2.0 USB flash drives will be slashed to as low as $7.99 for a 32GB version. You can also snag a 16GB and a 128GB flash drive for $4.99 and $27.99 respectively.
Will you be stopping at the Best Buy Black Friday sale this year? What are you looking for?