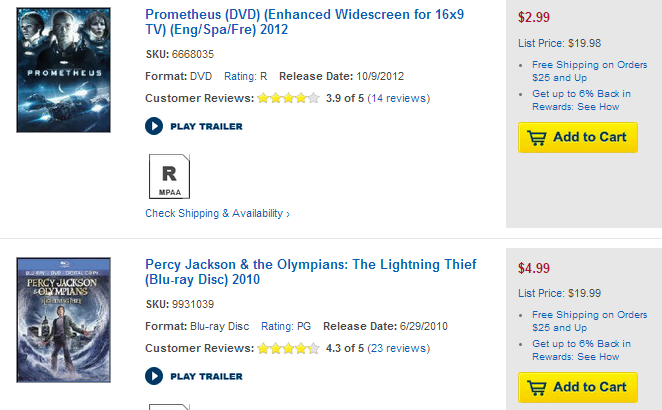 Hurry over to Best Buy today to add some titles to your movie collection! Blu-ray titles start at just $4.99, and DVD titles start at $2.99. You can snag popular titles like Prometheus and Ice Age: Dawn of the Dinosaurs for super cheap!
You can also pick up the movies you buy at your local store for free!
Don't forget the $2.99 Diary of a Wimpy Kid DVD on Amazon today!